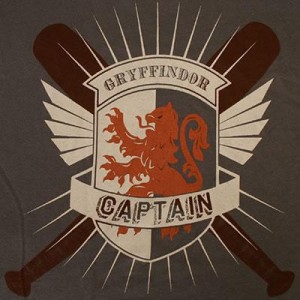 Quidditch Captains are Quidditch Players who are granted Captaincy after the last captain Retires or leaves.
Known Captains
Edit
Harry Potter,Oliver Wood,Cedric Diggory,Angelina Johnson,Summerby?
Abilities and responsibilities
Edit
Shaking hands:Team captains shake hands before the match.
Booking the Pitch(Hogwarts):Captains are the only ones who can book the Quidditch pitch.
Practices:Captains spend time developing plans for their team.